Gatto Corporate Solutions Pty Ltd employs the services of Australia's best recovery
lawyers.
Call for a no obligation 15 minute free interview or send us an
ENQUIRY FORM
.
Debt Recovery
Negotiation Strategists
Payment Management
Company and Title Searches
Credit Management
We are an Australian management company that assigns aged receivables but not limited to; at Gatto
Corporate Solutions Pty Ltd if you have received a letter from us then this could mean that your account
has been assigned to Gatto Corporate Solutions Pty Ltd. We recover individual debts to corporate
accounts.
Financial Problems may be a short term problem only, we at Gatto Corporate Solutions Pty Ltd are able to
negotiate arrangements with Debtors and create a solution.
The Gatto Corporate Solutions Team have excellent working relationships and are able to assist in any
form of proposals and or business management.
In addition, we offer on-going advice to help your company or business with general credit documentation
and management.
While our head office is located in Melbourne, we also have branches in every capital city of Australia.
We currently do negotiating and collecting for numerous overseas Clients, and welcome distant
communications requesting assistance.
Every care and attention is taken by our professional staff, and the amount of debt is irrelevant, as we only
wish to have the best of outcomes.
© Gatto Corporate Solutions 2012
Phone: + 61
3 9670 1439


Gatto Corporate Solutions Pty Ltd
believes that we can assist and
resolve outstanding Debtors and
help your business regain financial
control.
We use logic when recovering
your monies.
Contact the professionals at Gatto
Corporate Solutions Pty Ltd today.
Gatto Corporate Solutions Pty Ltd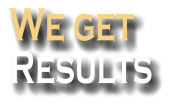 Call us +61 (0) 428876876